Note: Updated list of Australian startup and digital marketing conferences is now available for this year.
I've previously written about the value that conferences and major events can have for attendees, and I am a strong believer in regularly attending events (See my article on attending last years RISE conference in Hong Kong).
They can be a great opportunity to network with your peers, build new relationships, learn a few new things, and possibly just enjoy getting away from the desk. See my article, Why You Should Attend Two Conferences a Year.
Although Australia is getting great traction and activity in the startup space, it doesn't seem to have resulted in plenty of large scale startup events or conferences (yet…). You'll also notice the list seems to be sadly very Sydney centric.
Here are the major Australian startup events and conferences coming up over the 17/18 financial year, which I am aware of.
The Australian startup events and conferences list
Last updated: 4 July 2017. Sorted by date for financial year, 2017/2018.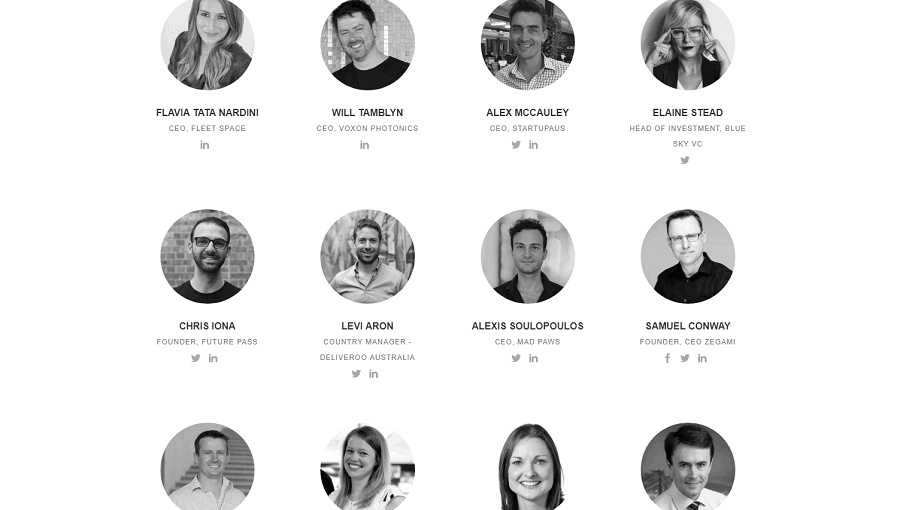 Southstart Conference
When: 5/6 July 2017
Where: Adelaide, South Australia
SouthStart is a conference focusing on technological innovation and startups, combining an expo and startup pitching competition which aim to connect, educate, inspire, and showcase South Australia startup businesses.
More info: Southstart website
B2B Rocks
When: 28 September, 2017
Where: Sydney, New South Wales
Back for a second year in Sydney, this single day event has been running in Paris since 2013, and was well received in Sydney last year. Every B2B founder should consider getting to it, if they can. Thanks Alex for the submission!
More info: B2B Rocks website
Tech23
When: 10 October 2017
Where: Sydney, New South Wales
Tech23 may be a single day event, but don't let stop you. It is getting bigger by the year, and there is always a stellar lineup of people attending.
More info: Tech23 website
Spark Festival
When: 13-22 October 2017
Where: Sydney, New South Wales
From all reports, this has become as big as Sydney, with a calendar full of events over 9 days again scheduled for this October, it is definitely an event to keep an eye on.
More info: Spark Festival website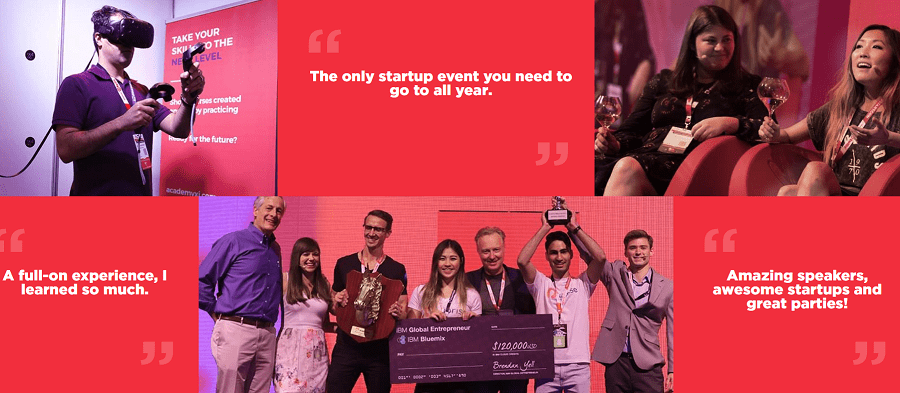 Startcon
When: 1/2 December 2017
Where: Sydney, New South Wales
I attended last years Startcon as an exhibitor in the Startup Alley, which meant I sadly missed many of the talks. A great time was had, however, and this is an Australian startup event I would recommend.
More info: Startcon website
West Tech Fest
When: 4-10 December 2017
Where: Perth, Western Australia
Held as part of the OzApp Awards, the West Tech Fest is a variety of Australian startup events all held at various venues close to the city in Perth, over a week long period. Typically held in the first week of December, dates to be added when they are announced.
More info: OzApp website
CeBIT Startup Conference
When: 15-17 May 2018
Where: Sydney, New South Wales
As part of the very large CeBIT Conference in Sydney, CeBIT is returning with their expo zone and startup conference in 2018. Last year featured speakers from AirTree Ventures, Pollenizer, Sydney School of Entrepreneurship and more.
More info: CeBIT website
The Sunrise Conference
When: May 2018 (TBC)
Where: Sydney, New South Wales
Pitched as 'founders helping founders', this event is organised by well known VC firm, Blackbird Ventures. This years speaker list was very impressive, so I'm sure next year will be just as good. (Thanks Stuart!).
More info: Sunrise website
Internet of Things Festival
When: 2-5 June 2018
Where: Melbourne, Victoria
Not exactly a generalist startup conference, however I thought since there's a thriving IoT community, it was interesting enough to add to this list. It is also the sole Melbourne event on this list (surely there must be more?).
More info: IoT Festival website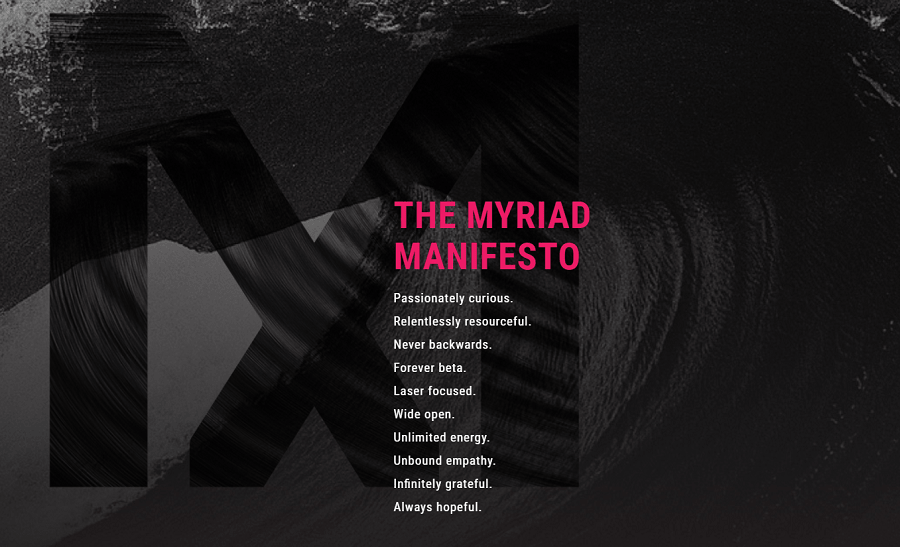 Myriad
When: Dates TBA
Where: Brisbane, Queensland
The Myriad website doesn't reveal a lot, and there are no dates yet for Myriad 2018, however checking out their blog over at Medium may give you a sense of what they are all about.
More info: Myraid website
Am I missing an Australian startup event?
Know an Australian startup event, which caters for most founders and startups, which is at least a full day in length (and not a hackathon or barcamp) which I haven't included? Let me know please by posting in the comments below!